General Health
Indinavir (cipla Ltd)
Active Ingredient: indinavir Availability: In Stock (56 packages)
Indinavir is used to treat diseases caused by HIV-1 in adult patients who have not received antiretroviral therapy before or who have received antiretroviral drugs and who have contraindications or resistance to drugs - reverse transcriptase inhibitors.
Indinavir (cipla Ltd), 400mg
| | | | | |
| --- | --- | --- | --- | --- |
| Package | Per pill | Price | Savings | |
Product Description
---
Indinavir is a medicine that is used for antiretroviral therapy (ART). This type of medicine stops the reproduction of HIV by inhibiting the work of the enzyme reverse transcriptase. Indinavir is a protease inhibitor. The HIV protease works like a chemical scissors. It divides the HIV source material into parts necessary to build a new virus. Protease inhibitors stop the work of these "scissors".
Safety information
---
Indications and usage
Diseases caused by HIV-1 in adults:
Previously untreated antiretroviral drugs (in combination with antiretroviral drugs or in the form of monotherapy at the beginning of treatment for patients who are clinically unsuitable for the appointment of nucleoside analogues);
Previously antiretroviral drugs and having contraindications or resistance to drugs - reverse transcriptase inhibitors (in combination with antiretroviral drugs or as monotherapy).
Mode of application
Intake, 1 hour before or 2 hours after eating, squeezed with water - 800 mg every 8 hours. The initial dose - 2.4 g/day.
With simultaneous use with rifabutin dose reduced by 2 times; it appoints with ketoconazole of 600 mg every 8 hours.
With hepatic insufficiency, cirrhosis, nephrourolythiasis - 600 mg every 8 hours.
Contraindications
Hypersensitivity, pregnancy, lactation.
Indinavir should be used with caution by patients with hemophilia, hepatic failure, children and old age (safety and efficacy is not established).
Side effects
---
Asthenia, dizziness, headache, hypoesthesia, sleep disorders (drowsiness), nervousness, depression, paresthesia, tremor, peripheral polyneuropathy.
Arthralgia, myalgia, muscle cramps, rigidity of limb muscles, chest pain.
Cough, breathing disorder, sinusitis, upper respiratory infections, pneumonia.
Dysuria, nocturia, nefrourolitiaz, kidney pain, hematuria, proteinuria, hypercreatininaemia.
Dry skin, itching, dermatitis.
Spontaneous bleeding in patients with hemophilia A and B.
Lymphadenopathy, fever, increased sweating, flu-like syndrome, hemolytic anemia.
Your order will be packed safely and secure and dispatched within 24 hours.
This is how your parcel will look like, the images are photographs of real shipments.
It has the size of a normal protected envelope and it does not disclose its contents.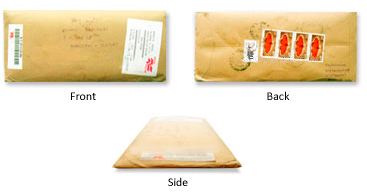 Free pills with every order
Viagra, Cialis or Levitra
Free Airmail delivery
For all orders over
$200.00
Analogs of Indinavir (cipla Ltd)
Customer reviews
I will order again as soon as I run out of pills. Our sexual activity has seen a slow but sure decline since I was first diagnosed with ED a few years ago. Thank you! My boyfriend was really grateful when I told him I had ordered some sexual enhancement products for him. I will surely use your services again! Thanks for the fast delivery of my order.
Brent
Free pills with every order
Viagra, Cialis or Levitra
Free airmail
shipping
For all orders over $200.00